Poached egg with avocado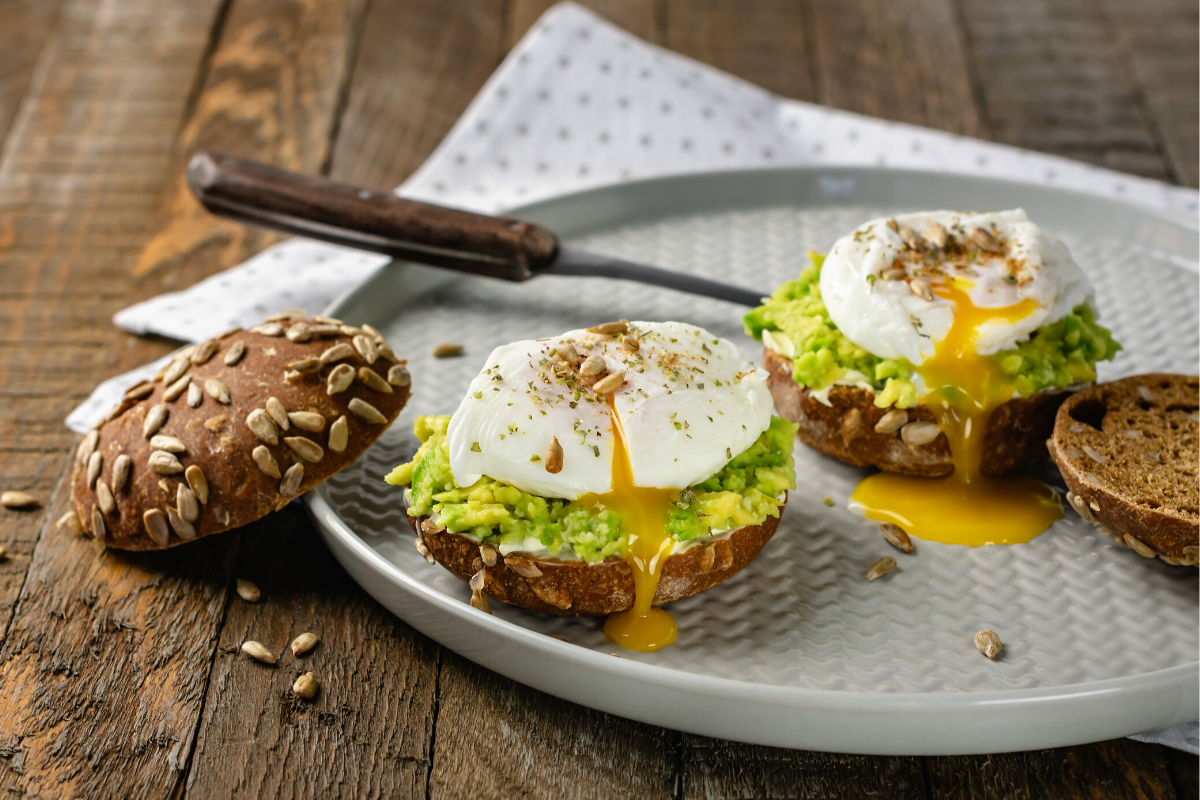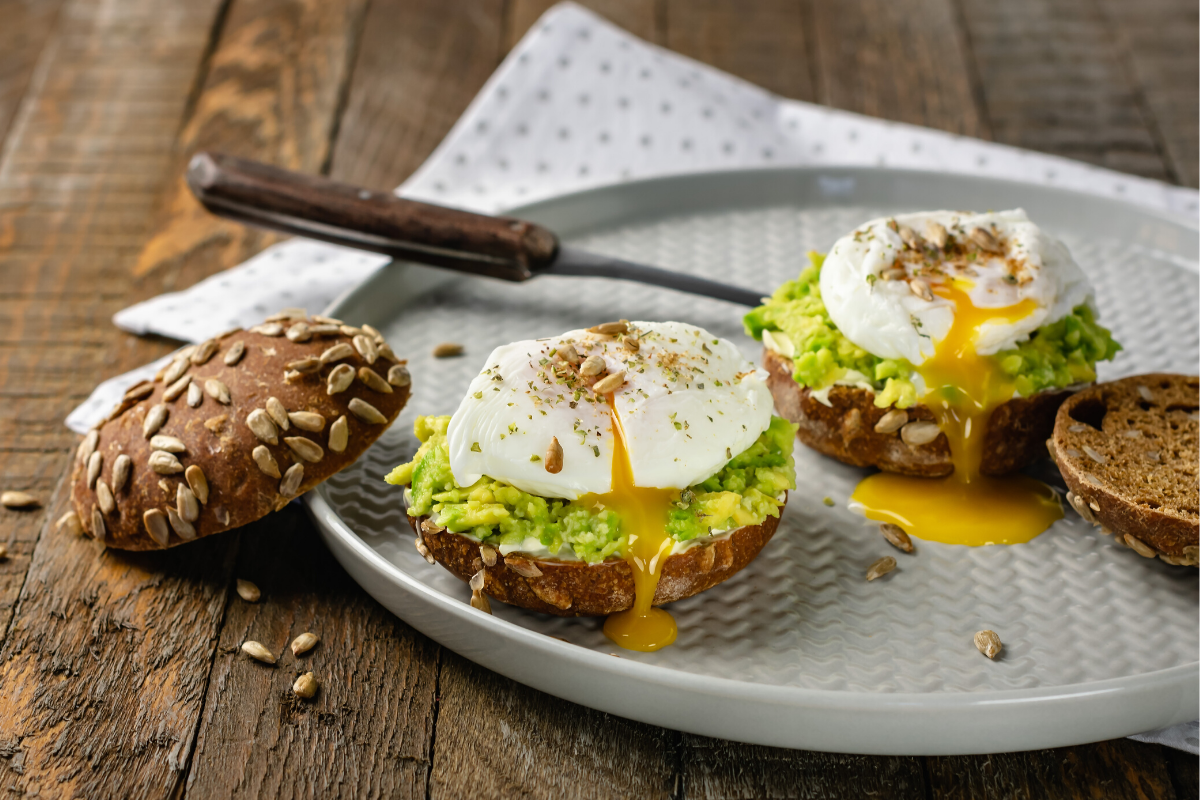 Keep yourself full until lunchtime with this healthy breakfast boost. Delicious avocado serves as a butter alternative and goes well with a runny poached egg.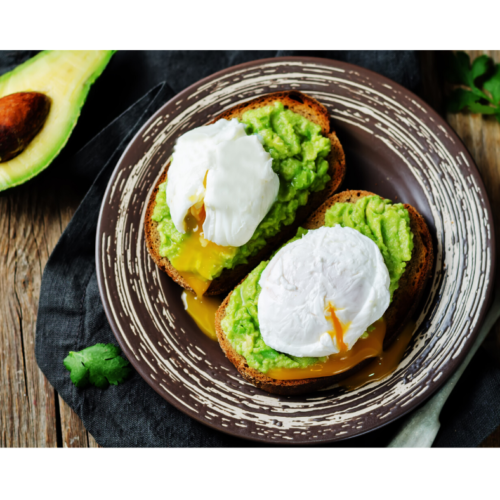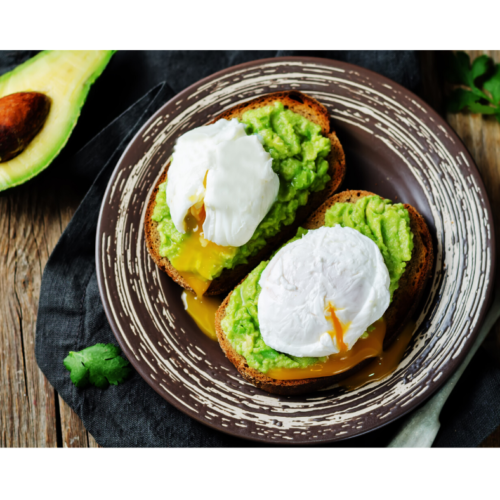 Poached Egg with Avocado
This Poached Egg and Avocado recipe is so simple and so delicious! Real, healthy food never tasted so good. Worth getting up for! YUM!
Ingredients
2

eggs

2

whole grain toasted rolls or bread

1/2

avocado

1

clove

garlic

1

tsp

white vinegar

2

cherry tomatoes

1

tsp

lemon juice

1

tsp

fresh chopped parsley or any herbs you like

salt and pepper
Instructions
Smash avocado in the bowl, add squeezed garlic, add some salt, pepper, lemon juice and then just mash it all up.

Bring a pot of water to boil (use enough water to cover the eggs). Add a spoon of white vinegar into the water. When the water is boiling, turn down the heat and carefully crack the eggs, (I am using a bowl and cracking an egg first into the bowl) and leave to poach for about 2 mins until the whites are firm but the yolks are still runny.

While the eggs are cooking, toast the whole grain rolls or bread and spread avocado on each piece like butter. When the eggs are done, use a spatula to lift the eggs out of the water. and place the poached eggs on top of the toast. Sprinkle with salt, pepper, and fresh herbs; serve with cherry tomatoes.
Notes
Adding a teaspoon of vinegar to the water before boiling helps the eggs stay together in the water. Most of the fats in this recipe (from the avocado and the eggs) are healthy in moderation. If you want to reduce the fats, just scale back on the avocado.
---
---