CHEESECAKE – SUPER CREAMY AND DELICATE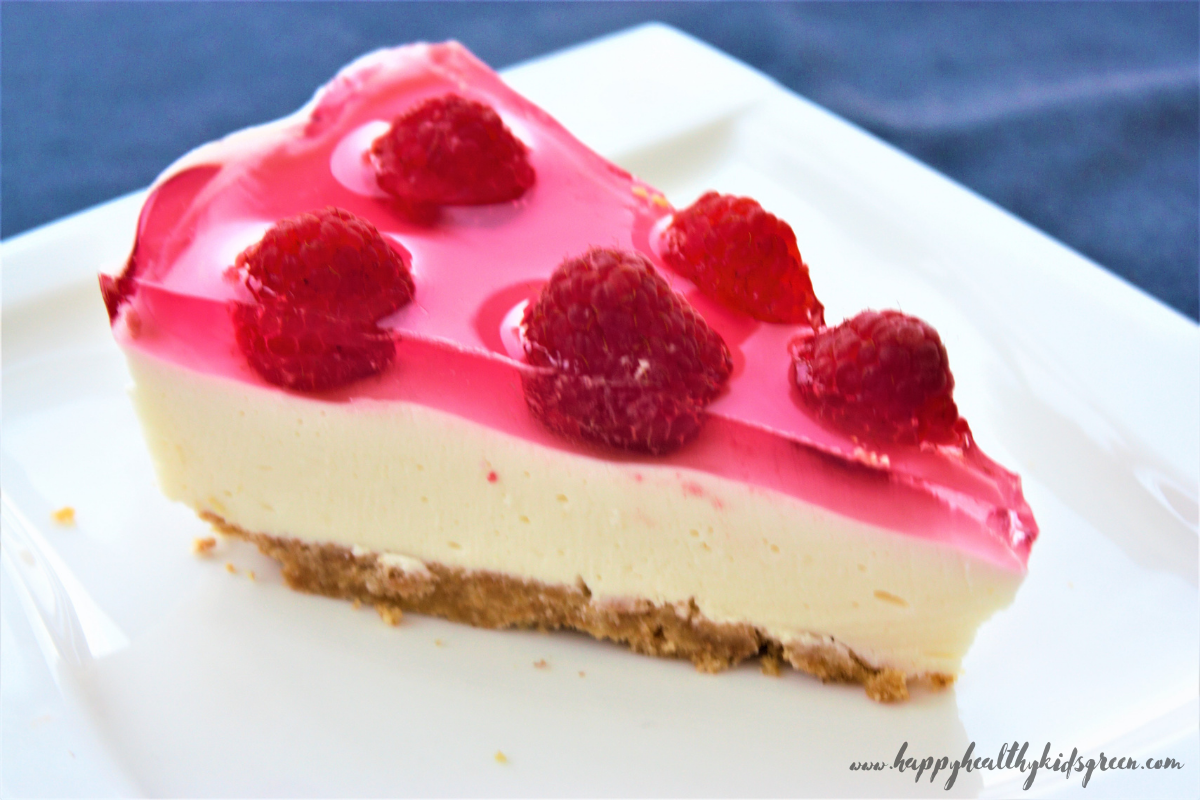 I recommend you a great recipe for creamy cheesecake, it comes out incredibly creamy and delicate, it even melts in your mouth. It can be made in many different configurations, with fruit and jelly, or covered with chocolate and sprinkled with nuts. The cheesecake is amazing, I have never eaten a better cold version. I highly recommend it!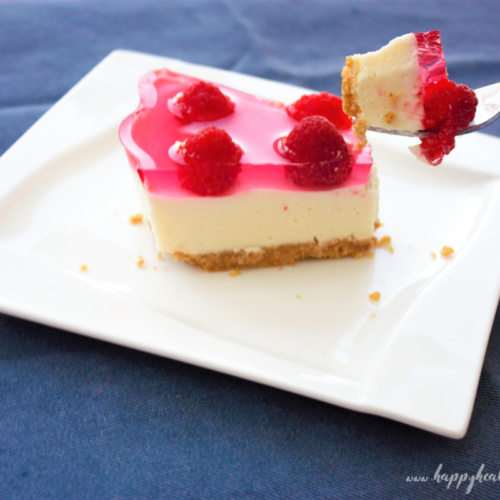 Cheesecake – Super Creamy and Delicate
A wonderful and the easiest to make cold cheesecake, super creamy and delicate, made of homogenized cheese and mascarpone. This is an idea for a great dessert, but also for a cake!
Ingredients
100

g

digestive cookies

50

g

of melted butter
Curd
250

g

vanilla homogenized cheese

250

g

mascarpone cheese

85

g

of powdered sugar

1

tsp

of vanilla essence

250

g

cream 30%

10

g

gelatine
The Other Ingredients
1

raspberry-flavored jelly (or other)

decoration: raspberries (or other)
Instructions
Dissolve the jelly in 400 ml of hot water and set aside to cool.

Crush the biscuits into the sand with a roller or blender. Then add the butter and mix.

Line the bottom of the springform pan with baking paper, then pour out the cookies and align. Press down using the bottom of the glass. Put in the fridge.

Pour the gelatin with a small amount of cold water (just to cover the gelatin) and set aside to swell.

Put the cheeses in a bowl, add powdered sugar and vanilla essence and blend until combined and smooth.

Pour three tablespoons of 30% cream into a small pot and add the swollen gelatin. Heat over very low heat to dissolve the gelatin. Be careful not to boil it or it will lose its gelling properties.

Add a tablespoon of cheese mass to the dissolved gelatin and mix. It is important that lumps do not start to form at this stage. If the mass is smooth, add two more tablespoons of cheese mass and mix. Pour the hardened gelatin into the bowl with the cheese mass and mix until combined.

In a separate bowl, beat the remaining 30% cream stiffly. Add it in two batches to the cheese mass, stirring gently with a spatula.

Pour the cheese mass onto the cooled bottom and smooth it. Put in the refrigerator until the mass concentration.

Then decorate the cheesecake with fruits and pour cold jelly. Put in the fridge and let the cheesecake cool for few hours or overnight.
Notes
The cheeses should be at room temperature, about 2 hours before making the cheesecake, take them out of the refrigerator. Thanks to this, you will avoid lumps of curd gelatin in the cheesecake.
---
---