Raspberries
Raspberries – nutritional and health values
Raspberries are almost perfect fruit. In addition to being delicious, they are also rich in nutritional and health benefits. They have settled for good in almost every kitchen, as well as in a natural medicine cabinet. They are found all over Europe, as well as in much of Asia. For centuries they have been used in natural medicine and in the production of fruit wines. In Poland, you can find six varieties of these beautiful fruits, and one of them, cloudberry (Rubus chamaemorus), is fully protected.
Nutritional and health benefits of raspberries
Raspberry fruits are rich primarily in sugars, but also in pectins and organic acids such as salicylic, malic and citric acids. In addition, it is an important source of B vitamins, vitamins C and E, as well as minerals necessary for the proper functioning of the human body, such as calcium, magnesium, potassium and iron.
The properties of raspberries have a positive effect on our health. Already in antiquity, juices were prepared to help fight infections and neurosis. A little later, in the Polish folk tradition, this noble fruit was considered a cure for anemia. Already in the 16th century, raspberry syrup was produced to support health and immunity.
It is worth mentioning that not only raspberry fruit, but also leaves and flowers can boast health-promoting properties. The latter, after being thoroughly rubbed, are sometimes applied to swollen and festering eyes, and the water from boiling the leaves was used to wash the infected skin.
Currently, as is well known, raspberry juice and syrup are mainly used to relieve flu symptoms. In addition, raw raspberry fruit helps to remove toxins from the body and significantly speeds up the digestion of food, and thus can prevent constipation and gas.
Thanks to the content of salicylic acid, they are considered a natural aspirin. Raspberry fruits also have antiviral, anti-inflammatory and antipyretic properties and lower blood pressure.
Raspberries and their calories
In terms of calories, 100 grams of fruit contain 52 kcal and 11.94 g of sugar. They also contain traces of fat and quite a lot of fiber. It has recently been discovered that, thanks to their cleansing properties, they support fat burning. Therefore, it is also worth introducing them to a slimming diet.
In addition to a wide culinary and medical use, raspberries are also used in cosmetics. Raspberry extract, popular in recent years, tones and firms the skin, and also helps fight acne and dandruff. Raspberry extract can be found in shampoos and hair conditioners as it gives the hair softness and a natural shine.
Raspberries recipes: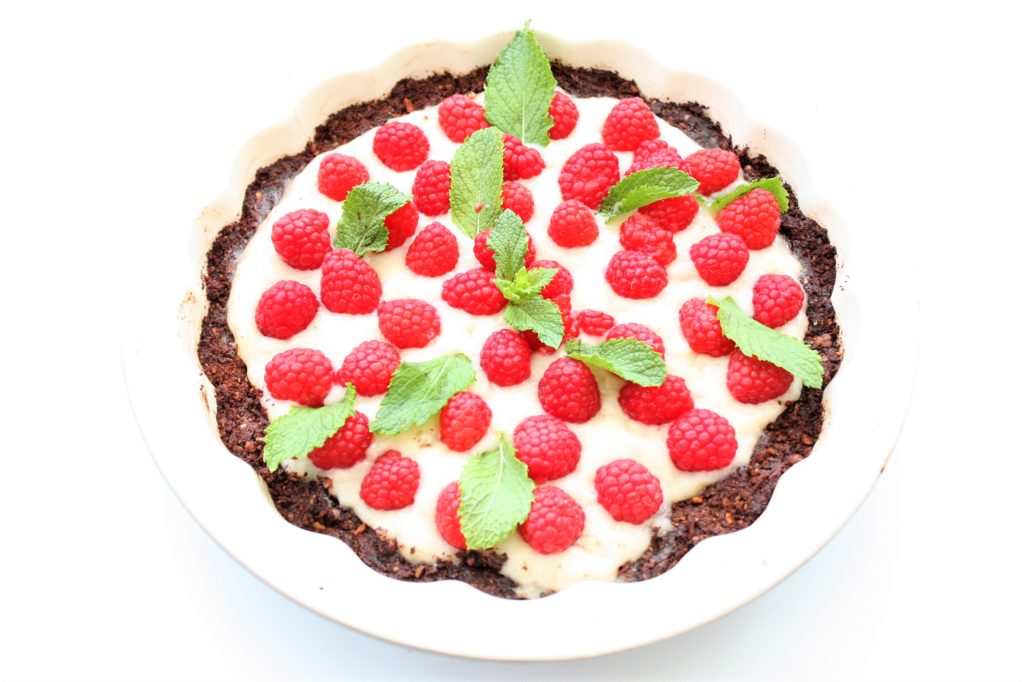 ---
---