Vegan Chickpea Brownies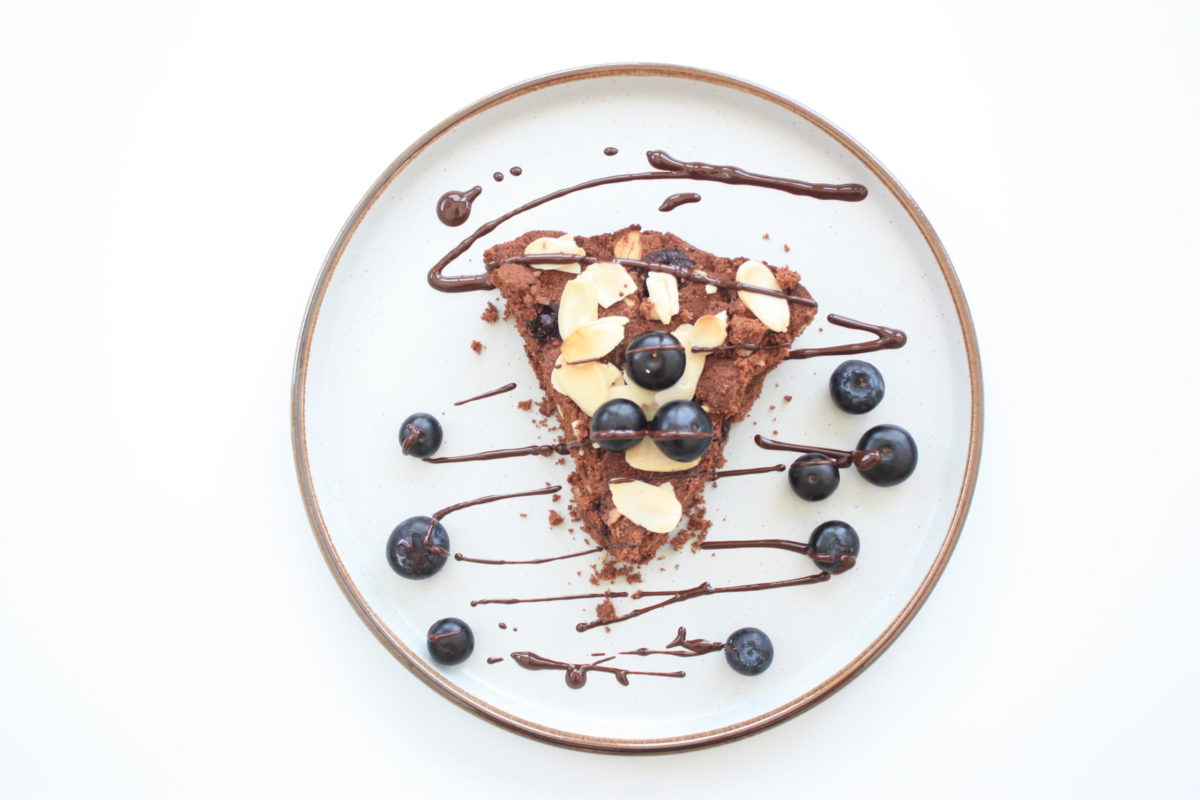 Chickpea Brownies are a healthy alternative to regular brownies and are fudgy, made with simple natural ingredients, and are easy to make. They are made gluten free, dairy free and vegan and no one will believe you when you tell them they are made from chickpeas!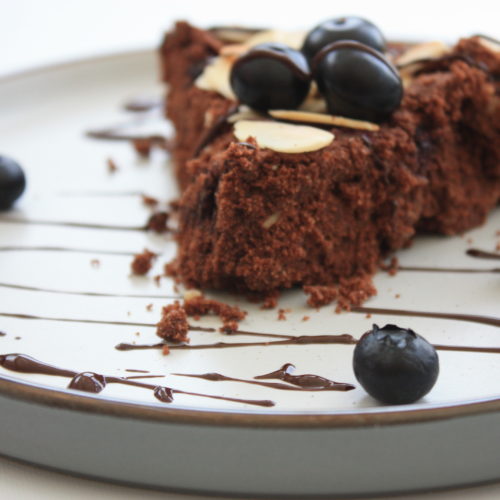 Vegan Chickpea Brownies
No one ever believes the secret ingredient in these vegan chickpea brownies! Tastes so good!
Ingredients
1 1/4

cup

chickpea flour

3/4

cup

coconut oil

1

cup

aquafaba (water from canned chickpeas)

200

g

dark chocolate

1/2

cup

almond flakes

1

pinch

cinnamon

you can add vanilla or gingerbread spice

1/2

tsp

salt

1/4

tsp

baking powder

1/2

cup

brown sugar/ xylitol

3-5

cubes

chocolate

1

pack

blueberry

you can use raspberries or other fruits
Instructions
Heat the oven to 180 degrees, melt the chocolate in a pot on low heat with coconut oil.

Pour aquafaba into the mixer, add sugar (as little as possible). If you whip aquafabe, add melted chocolate and mix.

In a second bowl, mix together: flour, salt, baking powder, pour the chocolate mass slowly, mix the whole with a spatula.

Line a baking tray with parchment, pour in the cake, sprinkle with chocolate cubes, blueberries and almonds and bake 20-25 minutes, enjoy!
Notes
Aquafaba is the liquid leftover from cooked chickpeas. You can obtain it two ways:
1) Drain a can of chickpeas and reserve the liquid. 
2) Cook your own chickpeas and reserve the leftover cooking liquid. The second method is less reliable, in my opinion, because the aquafaba can be too thin and you may need to cook it down, making it more time consuming.
Beginners should rely on aquafaba from canned chickpeas for ease!
You can use a lot less sugar or not at all, the foam will be very light, but the dough will come out anyway.
Veriosn for adults: just add 1 shot of coffee to melted chocolate.
Most flours will work in the recipe, including almond flour for a grain-free option. Readers also had success with coconut flour – use 2 tbsp instead of 1/3 cup, because coconut flour is so absorbent.
---
---